IceCubo WordPress Theme
A block-based WordPress theme. It's a great starting point, just like adding ice to the glass, then pour it over to create thrilling Websites!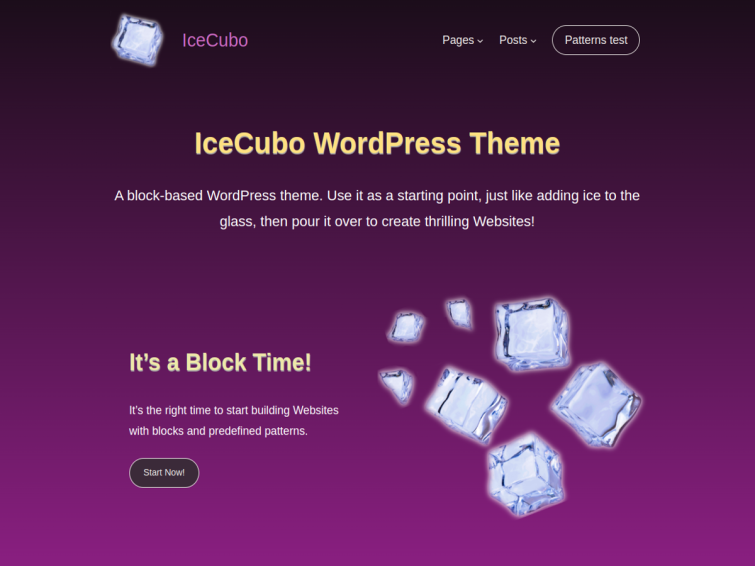 It's a Block Time!
It's the right time to start building Websites with blocks and predefined patterns. Get started promptly, IceCubo comes with a pallet of styles and section designs.
With IceCubo WordPress Theme Get A Modern Design
IceCubo WordPress Theme is a modern, block-based, and fully responsive WordPress theme. Its features and options will allow you to customize the look and feel of your website easily. The theme is perfect for creating a unique and stylish website for any type of business or personal website.
Block-based
The block-based approach is a modern way to design websites. The blocks are easy to move around and rearrange, making a unique and visually appealing website easy. The blocks are also fully responsive, ensuring your website looks great on all devices and screen sizes
Lightweight
One of the first rules of IceCubo is to keep it minimalistic and lightweight, ensuring the website loads quickly and efficiently. Currently, the theme comes without the additional Javascript code and with minimal CSS output. Most of the code is utilized only when a block is used
Intrinsic design
Everything fits the screens, no matter if it's mobile, tablet or large screen. With the usage of Flexbox and CSS Grid modules, as well CSS clamp(), min(), and max() methods, web elements get adjusted appropriately to the screen size
---
Overall styles
Switch color schema to get the design suitable for your brand
Patterns
With minimum effort, quickly create custom page layouts without having to write complex code
Header/Footer styles
Predefined header and footer styles that you can adjust to the needs of your website
---
SEO Friendly
Respecting all the elements' hierarchy and using overall headings just where they need to be
Accessibility friendly
All the patterns and color schema are carefully selected to meet the design guidelines for people with disabilities
WooCommerce Ready
The theme comes synchronized and ready for the WooCommerce plugin, so it can serve as a storefront as well for your products
---
Different templates
For each page chose a template – classic, with a sidebar, boxed or blank if you wish to eliminate the header and footer
Large color pallet
Each color schema comes with a large list of carefully selected related colors that you can apply as needed over the website elements
Extendable
The block-based approach means that you can easily extend the design with available block libraries from the WordPress repository
FEATURED
Premade sections and patterns.
With IceCubo, you don't have to start from scratch every time you create a new page or post. We offer pre-made sections and patterns that can be easily customized to suit your specific needs. Whether you're a beginner or an experienced web developer, our intuitive patterns with drag-and-drop interface make it easy to create beautiful and functional pages that will impress your visitors.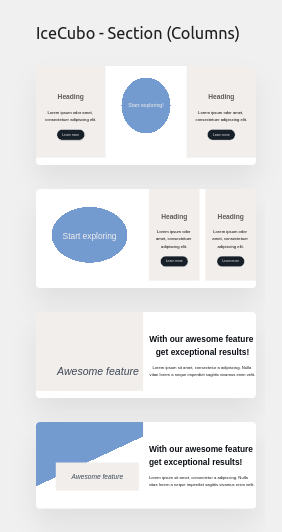 Don't wait any longer to take advantage of the powerful features and pre-made sections available with IceCubo.
Download our theme today and start building the website of your dreams!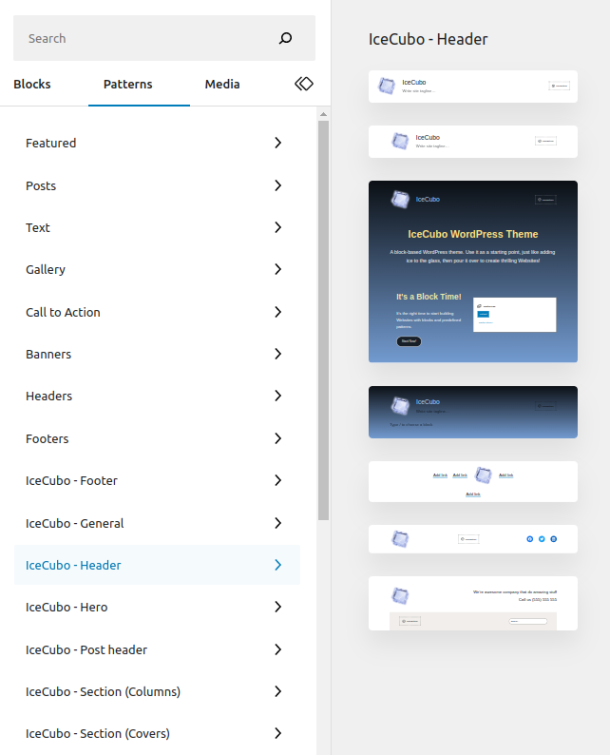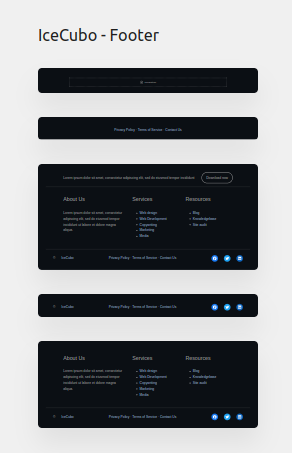 FEATURED
IceCubo is fast.
With IceCubo, you can expect lightning-fast page load times and a clean, uncluttered design that emphasizes your content and makes navigation a breeze. Our minimalist approach ensures that your website looks sleek and modern, while still being easy to use and navigate.
Download our theme now and see the difference for yourself!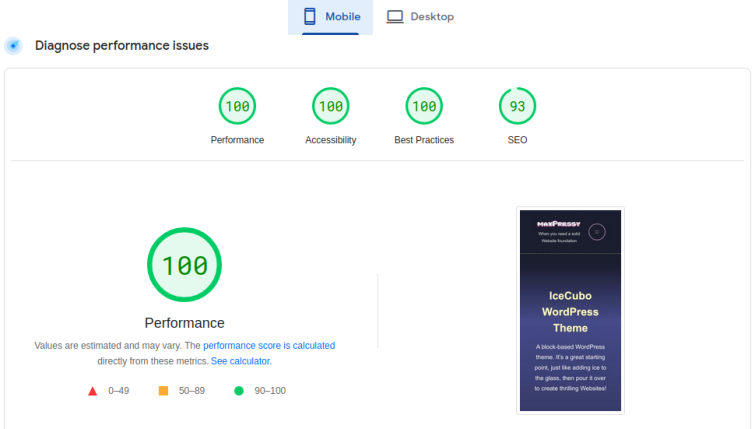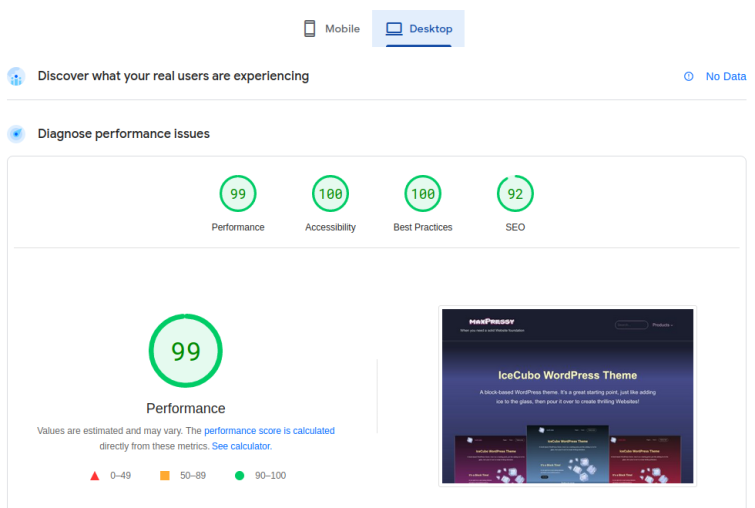 FEATURED
Easily switch color skins.
Are you tired of being stuck with the same color scheme for your website? Do you wish you could easily switch between different color skins to test your site with a fresh new look? IceCubo WordPress theme lets you change your website's color scheme with one click!
Whether you want a bright or dark outlook, a colorful design or a more subtle look, IceCubo makes it easy to create the perfect color scheme for your website.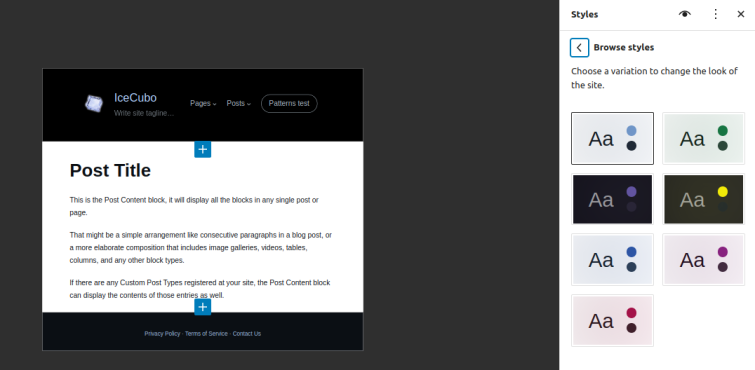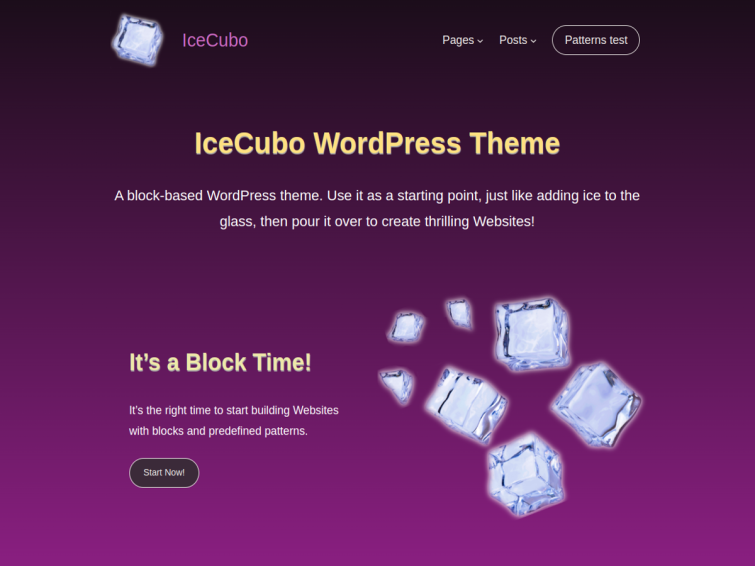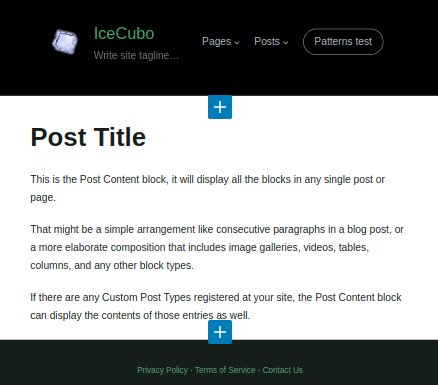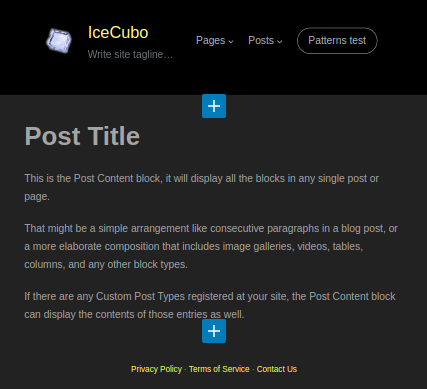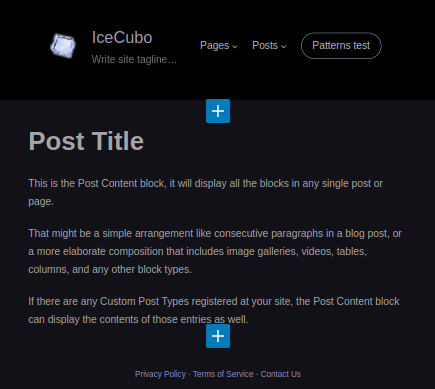 WHEN YOU'RE READY TO ROCK
Get IceCubo WordPress Theme!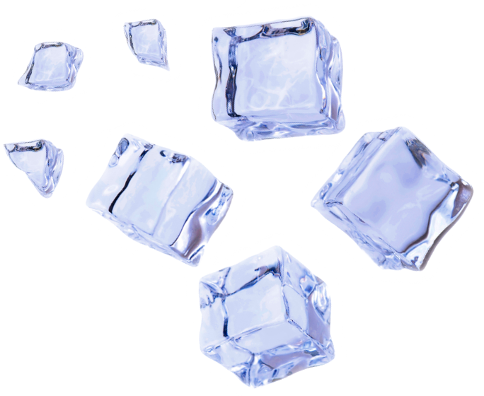 Don't settle for slow, clunky WordPress themes that don't deliver. Get Icecubo today and experience the lightning-fast speed and effective design approach that will take your website to the next level. Download our theme now and see the difference for yourself!
IceCubo theme is available for download from the WordPress repository.
Once you're ready to start, read the documentation here.
Additionally, you can see the IceCubo demo.
There are plans for the Premium version, but no ETA. Still, this is a general plan:
Menu styles (maybe mega menu or something similar)
Google fonts integration
search boxes (full screen or partial screen popup)
more Patterns
more Block styles
more Style variations
Ready-made site templates
Some options may go as free, others as premium features, to be decided. Most likely to be developed during the summer and live in Q4 2023.