Booster Sweeper Pro
$19.00 – $184.00
Description
Easily prevent loading of unnecessary resource files and reduce the size of your Website.
By unloading unnecessary assets, you can reduce the size of your website and make it load faster. This can be especially helpful if you have a lot of images or other large files on your site. This premium version of Booster Sweeper gives the ability to unload those unused styles and scripts in bulk. Additionally you can even unload excessive assets for the WordPress admin area.
In essence, Booster Sweeper will help you clean unused assets and that way get you:
Boost your site's performance
Boost your site's SEO potential
Boost your site's conversion chances
Under the hood it removes the useless CSS and JS resources and provides:
Fewer http requests
Cleans unnecessary code
Reduces the size of the page
Still, it's important to state upfront that Booster Sweeper isn't All-in-one performance solution. It's meant to work as addition with other optimization plugins and tools. For example, you can use it along the Autoptimize and WP Super Cache plugins, or along the Litespeed cache plugin recommended if you use Litespeed server. You see, if you find the all-in-one optimization plugin you'll notice that sweeping excessive files is always a premium feature. We also think it should stay that way. However, we provide this feature almost as a stand alone option, but also at the reduced price compared to the premium optimization plugins which cost much more. It's a win-win solution, if you spend some time tinkering with mentioned free plugins as addition.
How Booster Sweeper works
We made the things, very simple. Basically, you manage assets on either front-side or back-side of the site.
2. Add styles and scripts to the group
3. Add as many groups as you want

You also have the conditions option to set the rules for particular pages by selecting from the following:
Post types, Custom post types, Specific post(s), page(s), Product(s) if WooCommerce is installed on the site, target by string in a URL's path (RegEx).
Further, target all archives or particular category, tag(s), date(s) archive.
Similarly, set all WooCommerce archives or specific product category or tag(s).
At last, target custom post type(s) archives – i.e. archives of the post types added by 3rd party plugins (if you have such on the site)
Conditionals (Front-end)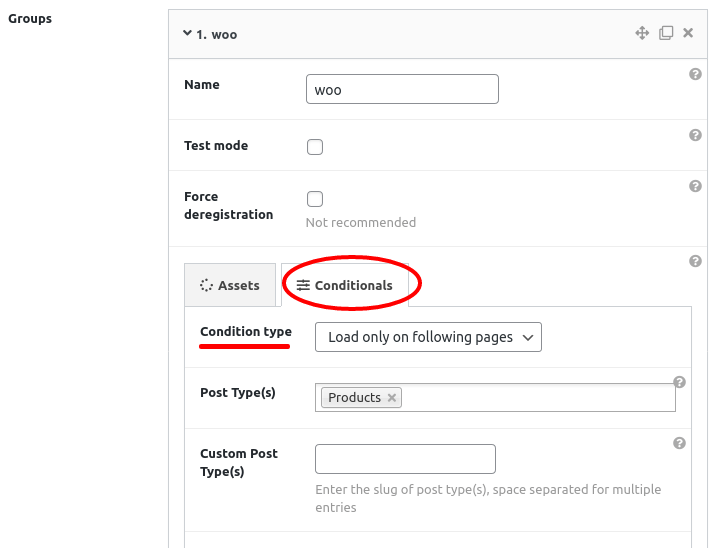 Conditionals (back-end)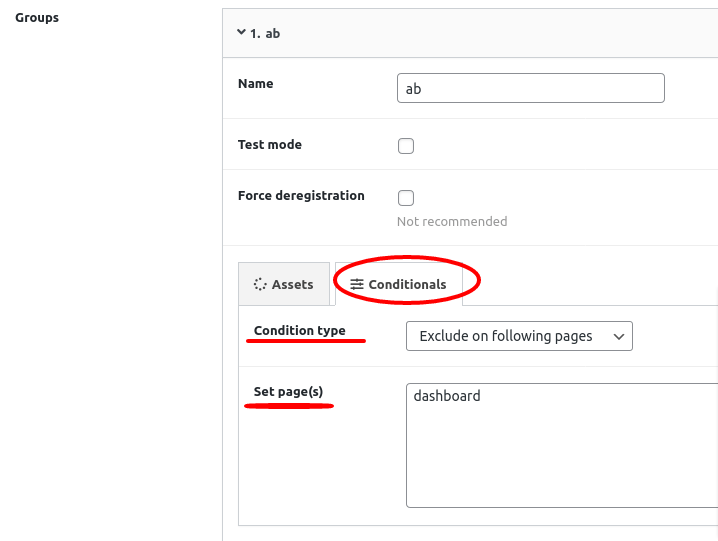 To make the things more easy, we made an assets discovery tool. On each page of your site, front or back side, you can see names of used styles and scripts.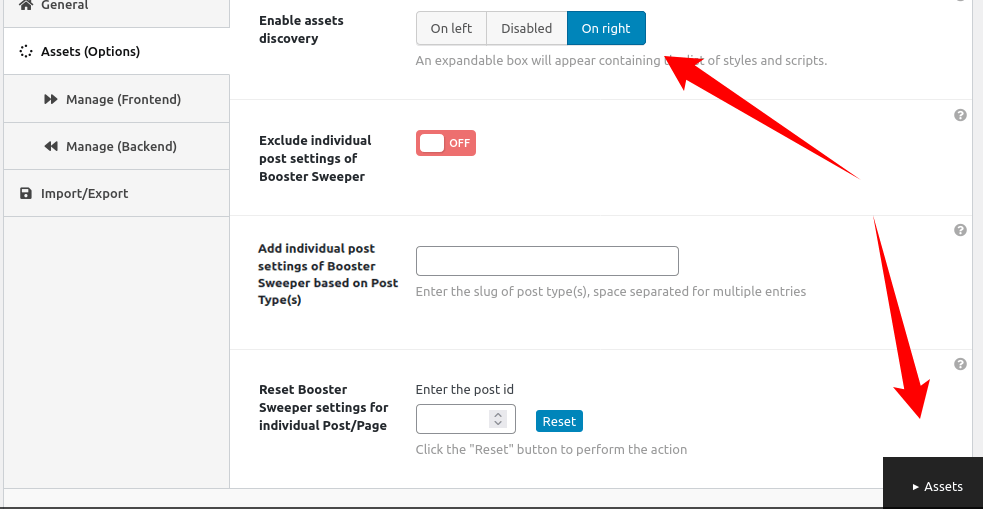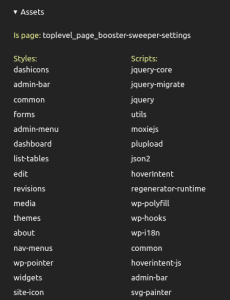 Support
If you're still having a problem in finding the answer, just open the support ticket here.
Additional information
| | |
| --- | --- |
| Domains | 1, 3, unlimited |
| Cycle | Yearly, One time |